"The creation of a thousand forests is in one acorn." - Ralph Waldo Emerson

Oak Symbols
The oak is the national tree of many countries due to its symbolism of strength and endurance.

Oak Provisions
Acorns, buds, and twigs feed a variety of wildlife throughout the seasons.

Oak Uses
Viking Longships, dwellings, spirit barrells, and shade are among that many uses of oak wood.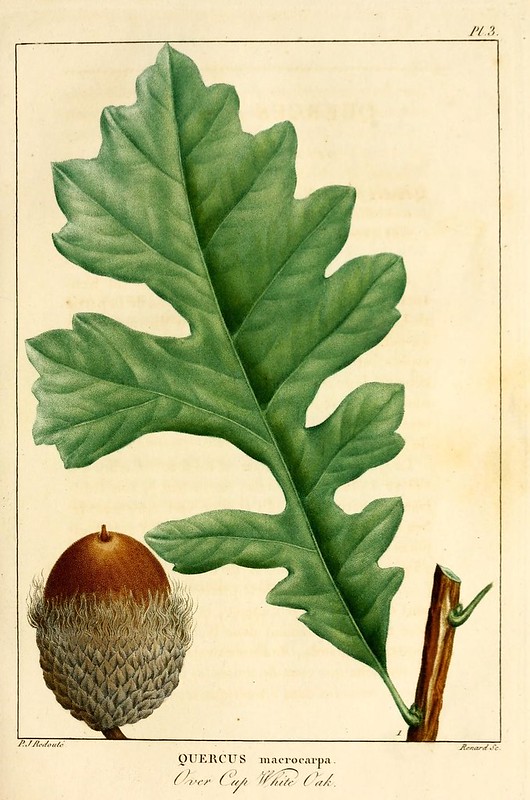 White oak
1 acorn = 1000 forests
The white oak was combined with other oaks to build the famous USS Constitution, also known as "Old Ironsides".
Red oak
1 acorn = 1000 forests
Since American colonial times, this tree has been used extensively for lumber and landscaping. It is one of the most common oaks in North America.
Bur oak
1 acorn = 1000 forests
Lewis and Clark held council with the Native Americans under the already 150-year-old Council Oak, a famous bur oak in Sioux City, Iowa.